Post em if you got em.
I started on a shortie, a 77 fender mustang, went to 35" modulus 5ers for many years and after I started getting some wrist and forearm pain, I went back to 4 strings (mostly) and now I am back on the shorties for the most part.
I still play my SB1 quite a bit and my upright more and more but for most of my gigging, I am using my Mice.
Here is my current lineup on the short end of the scale: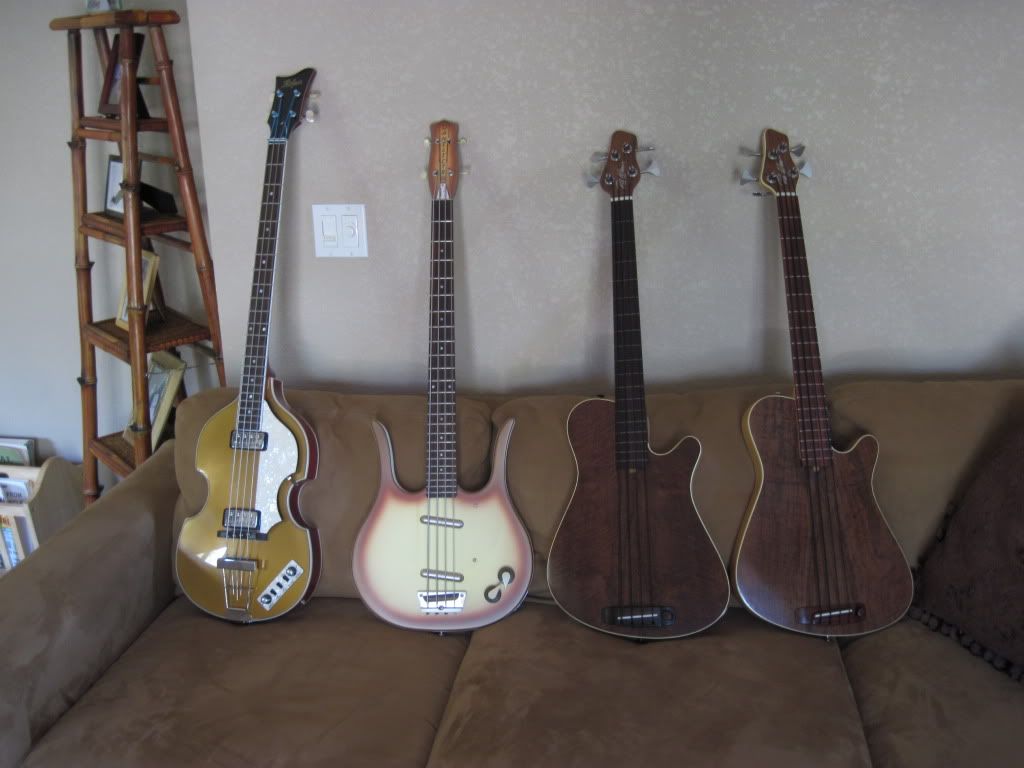 68 coronado: