Don't be hatin'. I know this is not the kind of bass Pete likes, but some of you guys might. Firstly, I just got this Washburn USA XB926:

I've always wanted one of these. Bartolini pickups that are made just for Washburn, NTCT pre with a module called the MCT-W3C mid-boost module. Pretty high-end stuff, actually. String spacing is
very
tight on this, but it's a pretty nice bass. Swamp ash body, thick quilt maple top.
I remember some time ago, Pete's response when someone asked him why he didn't like Warwicks. "Because they suck!" was his answer.
Well, I've always had a different opinion, and GAS being what it is, this is on its way to me right now: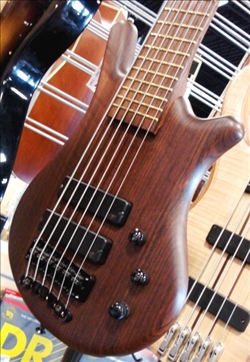 Not a great pic, but this is an '03 Thumb BO6. Salesperson said it was "like new", we'll see.