In doing some homework on G&L stuff I busted open my Sabre to check out the preamp. My Sabre doesn't have the weak G string that Sterling Ball says is due to the pre amp of the Stingray.
Interestingly enough check out Gav's pic of a '79 pre amp and the one from the Sabre. There are some significant changes and quite possibly accounts for why this Sabre doesn't sound like any EBMM bass I have pitted it against. The Sabre the D/G are stronger than the E/A.
From Gavin's site a '79 MM pre..
My '79 Sabre Pre...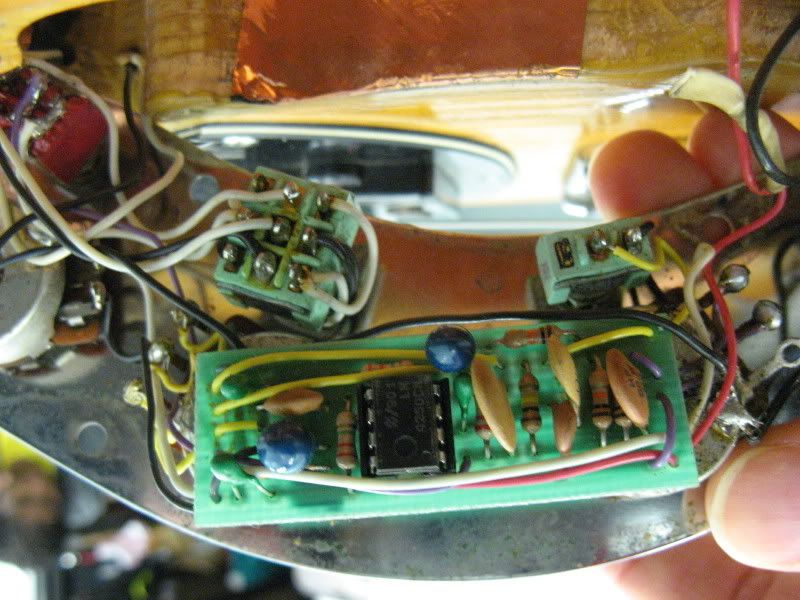 Jim