Its the Hardwire RV-7 Stereo reverb pedal. This one is true bypass, and it just smokes! Works very well on bass. The HardWire RV-7 Stereo Reverb pedal packs seven great Lexicon reverbs in its rugged enclosure, plus, its true bypass keeps your signal pristine when it's turned off. The pros choose pedals with true bypass because it's the only way you're going to keep your tone exactly the way you want it between your guitar and amp. The RV-7 also features high-voltage operation for improved headroom over "conventional" pedals, plus controls for Level, Speed, Depth, and Chorus Type, as wells as a handy Tails On/Off switch for seamless operation when switching. I really like it. I keep this one here at the house to practice with. Its available everywhere on the net, but best retail price I found was $128 and change from Amazon
http://www.amazon.com/DigiTech-RV-7-HardWire-Stereo-Extreme-Performance/dp/B001CIZA8G
My other effects pedal is what I keep at the studio where we record. Its the Boss ME-50B Multi effects board. Gotta tell ya, I like this thing alot! Sure, its like $300 bux, but you get it all with this one. IMHO, its got alot of junk on it that no one would ever want to use, but its got 7 GREAT effects on it that purchased seperately would cost, well, you do the math! The Chorus, reverb, Phaser, Flanger are the only ones I really use very much, but there are some others there that are really good also, like the Defretter and delay. Plus everythings completely adjustable, and combinable to find that perfect sound. For my money, this is the way to go! It looks intimidating, but its really quite simple to use.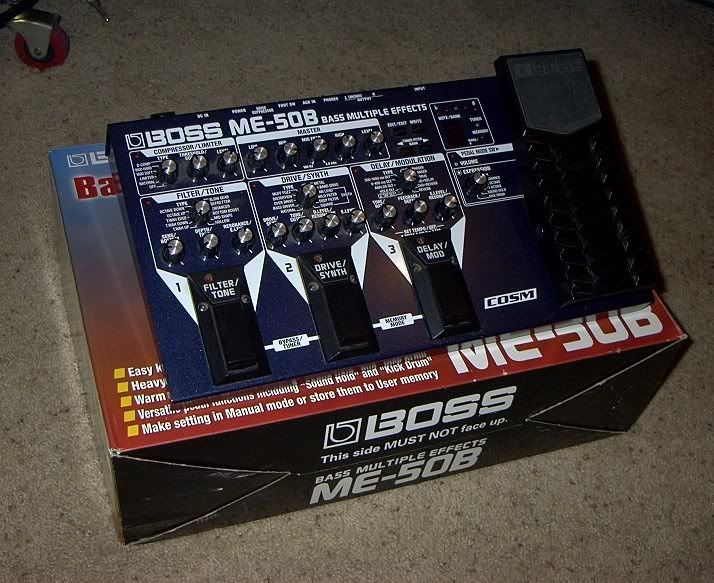 The last pedal I have is one I never really use, but I guess its kinda cool. Wish I had spent that $150.00 elsewhere though, but when it came out, it had a lot of hype, so I just had to have one. It was disappointing. Its the Boss FBM-1 Fender Bassman. Dont get me wrong, for what it does, which is replicate the vintage sound of the vintage Bassman amp, it does well! But, Big-Whoop, if you know what I mean! Been a while since I pulled it out of the closet, maybe I'll try it again just to see if I was missing something.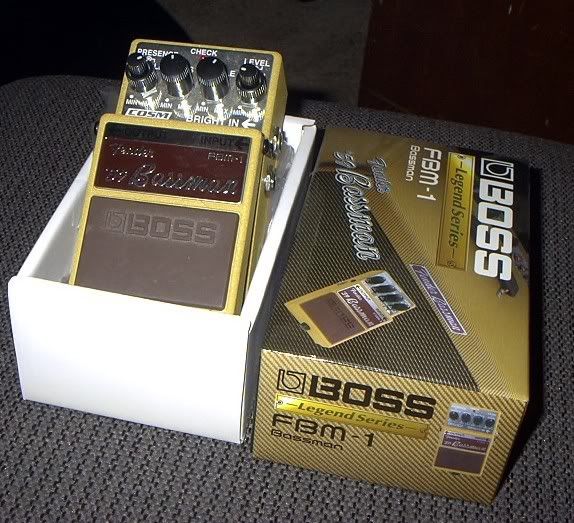 Thats my take on pedals. Pretty sure I got the effects spectrum for Bass pretty well locked up. Thanks for listening!
Koy-West Texas
**Robin Hybrid Freedom Bass (SOON!)
**Carvin LB70 Walnut Bass
**Warwick Corvette 4 Standard Hybrid
**Fender Geddy Lee Jazz Bass
**Tradition Fretless Bass
**Takamine Hollow body Bass
**Ibanez EW20ZW Electric/Acoustic
**Ampeg B2R-Ampeg 410
**Carvin BR510N Combo+Peavey Tour 15
**Carvin PB100-15
Carvin Club #156
Texas Bassist Club #66
Fender Jazz Bass Club #328
"DirtVille Blues" by DirtVille
http://soundclick.com/share?songid=8827319