Hmm, the first that come to mind are the small ones on rondomusic.com. These are reasonably priced IMO for what they are - entry grade metal pedal board "road" cases. I have read a few reviews complaining of poor latches however I have had a few of these cases over the past 8 years or so and all served their purpose fine w/o failure. Of course if you're going to be touring 24/7 365, you would want to purchase something beefier but for typical gigging and typical 2week to month out touring, mine did absolutely fine. Here's one for 35.95 US.
NB PDC-410D SSL Pedal Case
You could run that with a brick or a simple power strip and I-spot for instance. Or, if you have a tuner with a 9v power out (like a Boss TU-2), you can simply use that with a daisy chain power cable to power your pedals.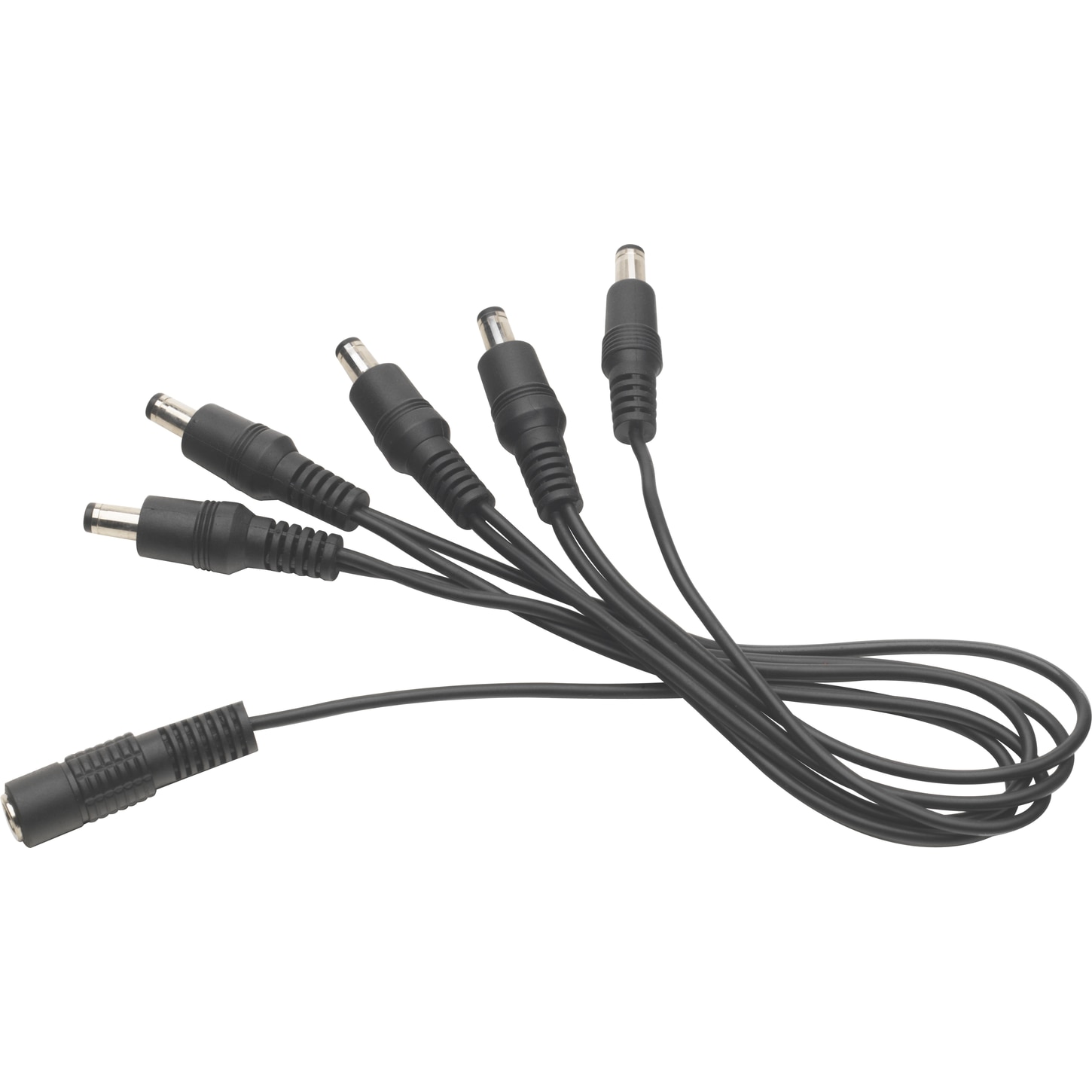 There are also some well priced softcase boards + power out there. For instance Gator makes one for -4 pedals like the G-Bone. I see these online for 50-65 bucks. This might be a good choice for you if you just want something to slip over your shoulder for smaller gigs - yanno everything you need for a good price.
There are older models you can find on CL for sub 40 bucks if you keep your eyes out. My main board I use now is a 3 guitar Gator Gig Box Jr. I like the fact that it has a guitar/bass stand built into it and it's smaller (way lighter lol) than my old road cases.They dont come powered but a brick fits nicely in them. Conversely a strip and Ispot or daisy chained tuner would work fine as well. IIRC I picked mine up for around 100 bucks. The newest gen looks good with molded plastic case and heftier hinges which is definitely the way Id go had this been an option when I bought mine.
Anyhow, good luck.
Oh yeah - last option, you could make one if you're into that DIY stuff. I have made a few everything from simple board+velcro+pwr strip & old brief case to two tiered ply wood cases. Plans all over the net if you're interested. Again, best of luck to you.