Here it is!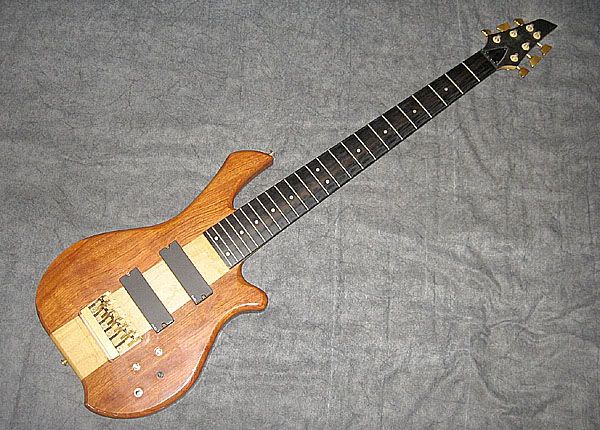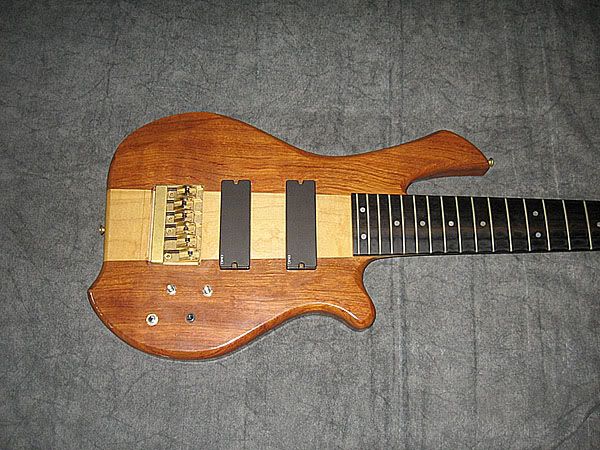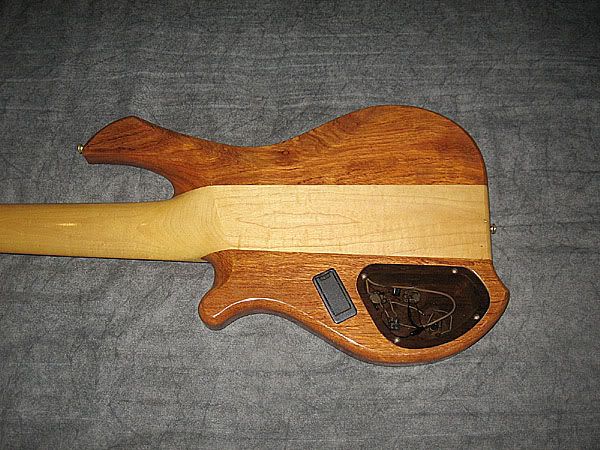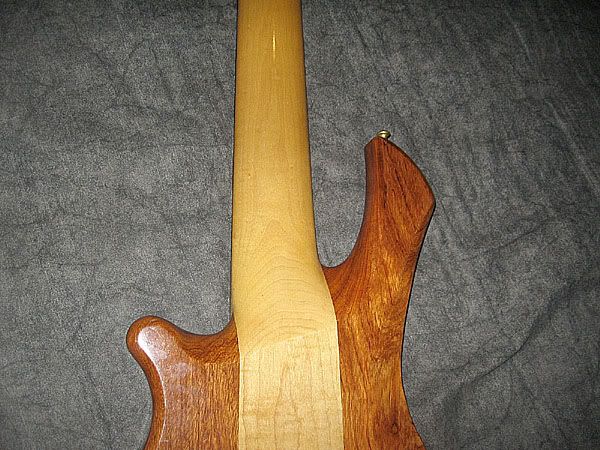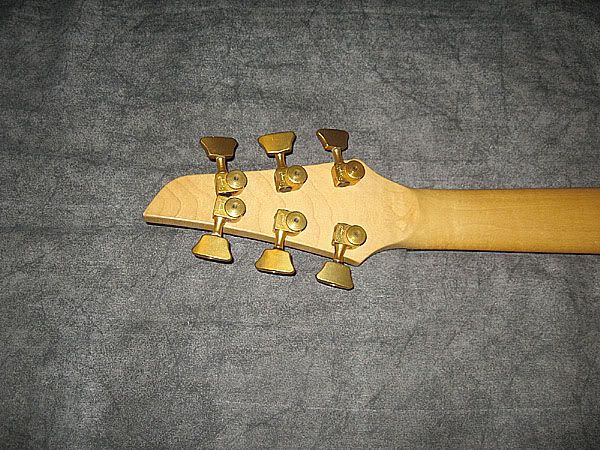 Seem's a bit heavy to me
(around 10-11 on the bathroom scale),
it needs some TLC like a few knobs,
fresh strings
and it appears only the bridge pickup is working
but the price was sure right.
StewMac 24 fret maple neck with bubinga wings,
active EMGs,
Sperzel locking tuners
and dig that cool smoked back cover plate!
Can anyone ID this bridge?
There are black rollers on threads for the saddles
which adjust the string width.
We're gonna string it up with a low B so he can play all his down tuned stuff
and I get my Steinberger back in standard tuning.
So we're BOTH stoked!!!