Got this a while back and the finish was like coarse sandpaper.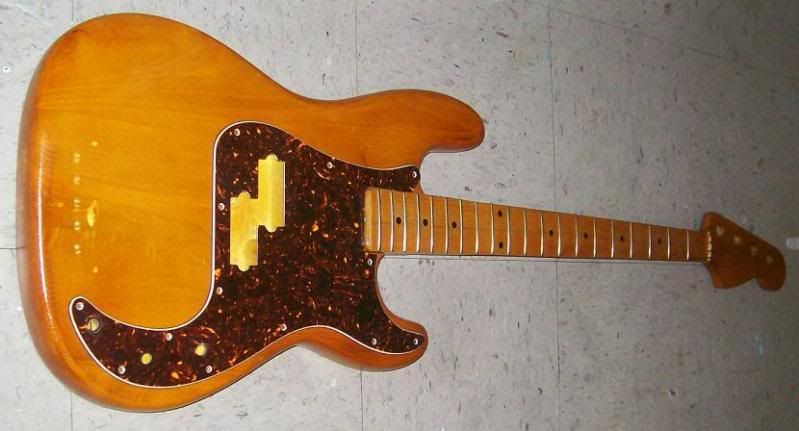 I had one plan but now one of my nieces is learning acoustic geetar and was asking about bass so I'm assembling it and just finished sanding and doing the body with 3 coats of gunstock oil and waxed it down. Came out very nice. Well except some excess sanding spots on the fretboard. Damn amateurs.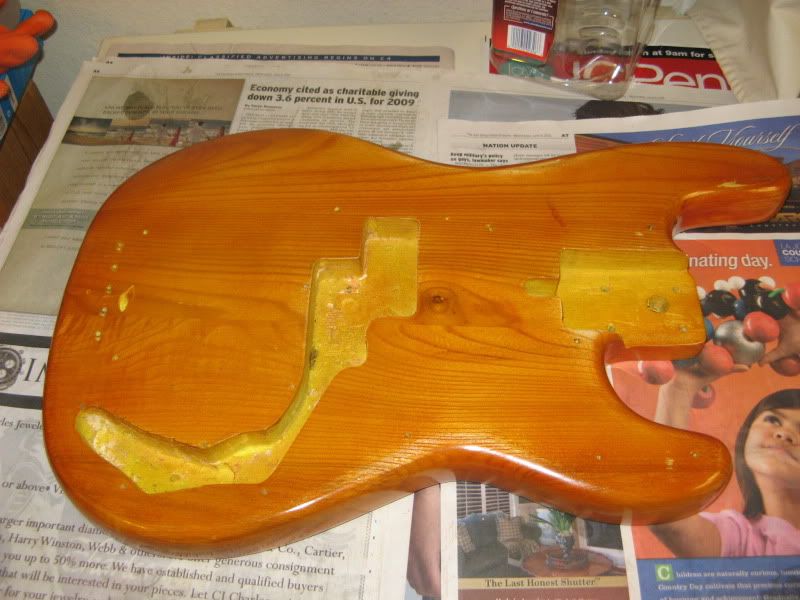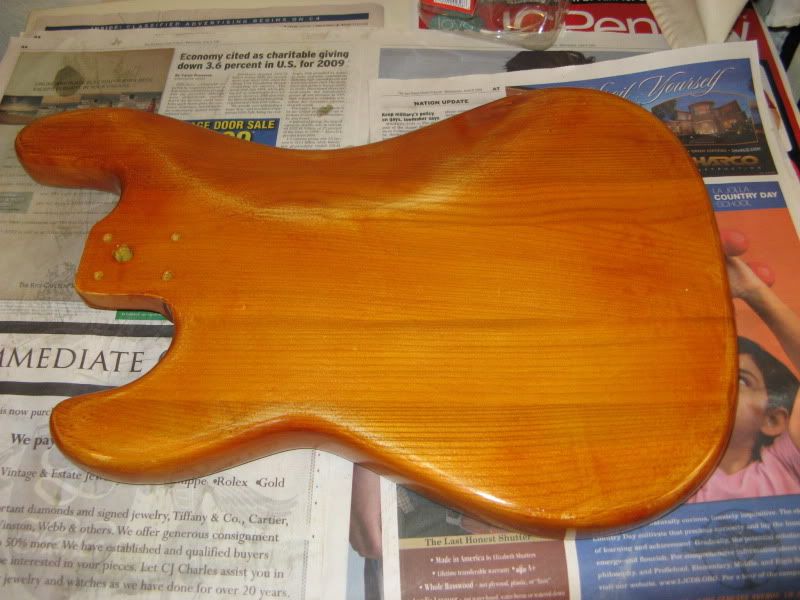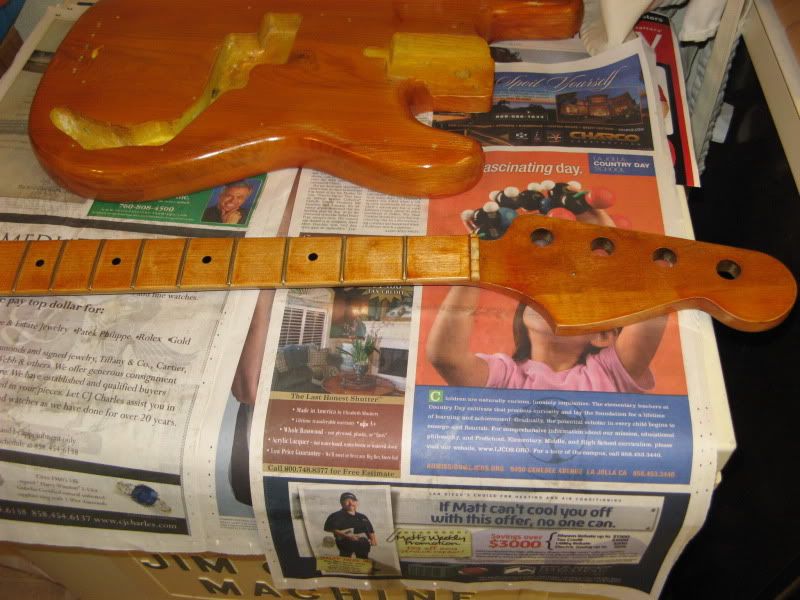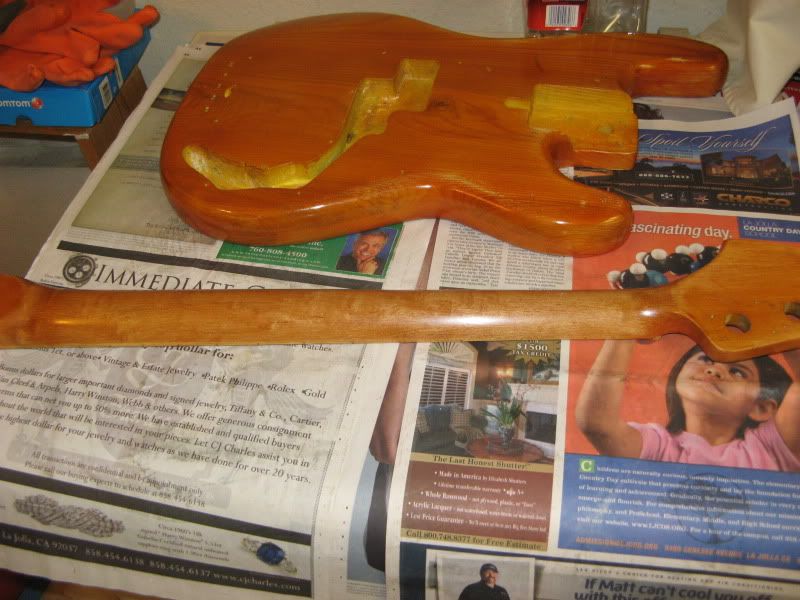 Need to do the electronics next and order up some hardware.
Jim