I was showing off my new bass in the Fretless area and Rob Francis asked me to post my process for epoxying the fingerboard over here. So here goes. Before I begin, let me say that I bought this neck on Ebay for around $50. I bought it solely to practice epoxying a board. I don't know that I would have the stones to do this to a vintage instrument or to a Warmoth or other custom built neck that cost alot.
Regarding wood/surface prep, I sand to 320. Then, I wipe it down with a sequence of solvents to ensure that there are no contaminents on the wood before I apply any finish.
- Lacquer thinner
- Denatured alcohol
- Naptha
- Mineral spirits
- A solution of ammonia and distilled water mixed 1:8
I read this in Dan Erlewine's book "Guitar Finishing: Step-by-Step" many years ago. The diluted ammonia will raise the grain. So I give it another light sanding with 320 after that step. For the neck, I have a 12-in radius block that I used to maintain the fingerboard radius.
Here is the rosewood fingerboard just prior to the first coat.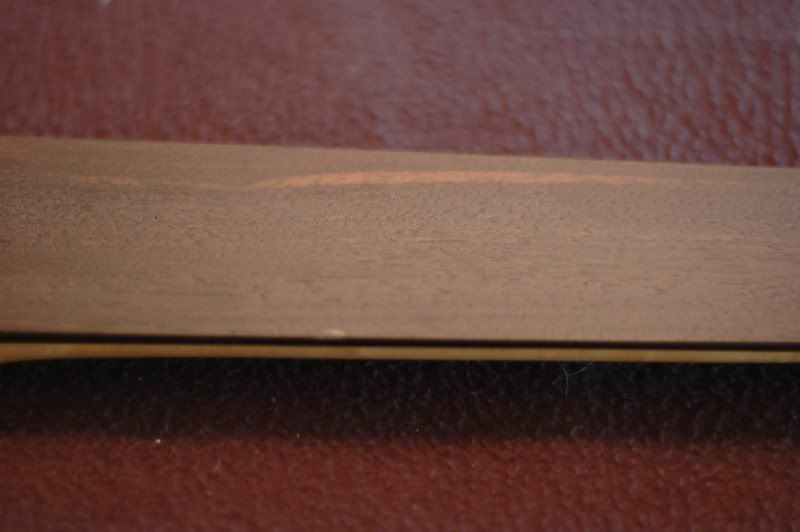 I use SystemOne Bartop epoxy. I picked that because it was available at my local Woodcraft store and it said it was self-levelling. I made about 10 applications. First, I masked off everything but the fingerboard with painter's tape and applied each coat with a cheap china-bristle brush, allowing it to cure overnight between coats. Here is a picture of the basic setup:
Here's me applying the epoxy.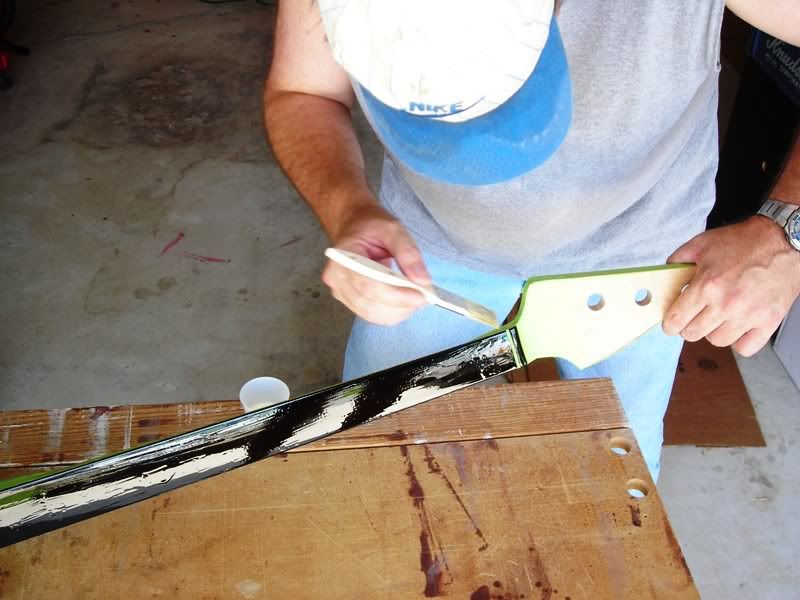 Notice that I'm slopping it on there pretty thick. Like I said, it's self levelling. This is what it looked like just after I applied the third coat:
Then, I allowed that to cure for a week. Then I dry sanded with 400, wiped it down with naptha, and applied 3 more coats in the same manner. At that point, I noticed a few lingering low spots: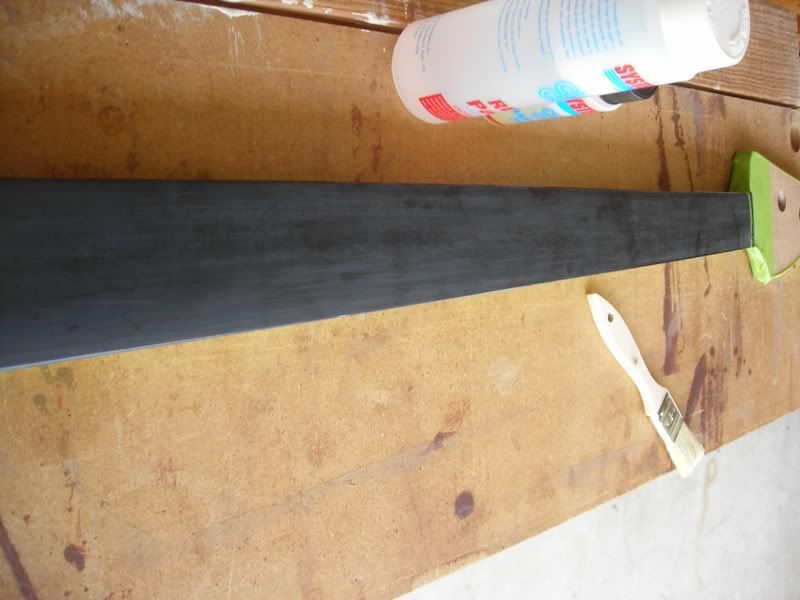 I sorta drop-/glop-filled the low spots and sanded them out. Then I laid down 2 more coats. I dry-sanded with 400 and then wet-sanded with 600, 800, and 1000. It still had a lot of sanding marks, so I went ahead and applied 2 more coats. After that, I tried just wet-sanding starting with 800 through 1000, 1500, and finally 2000.
After I got the fingerboard completed, I tinted the back, heel, and head stock with a vintage amber tint:
I then applied several coats of Tru-Oil gunstock finish to the neck and after that, few coats of clear nitro lacquer to the heel and the headstock (sorry, no pictures of that part of the process). I then applied my decals: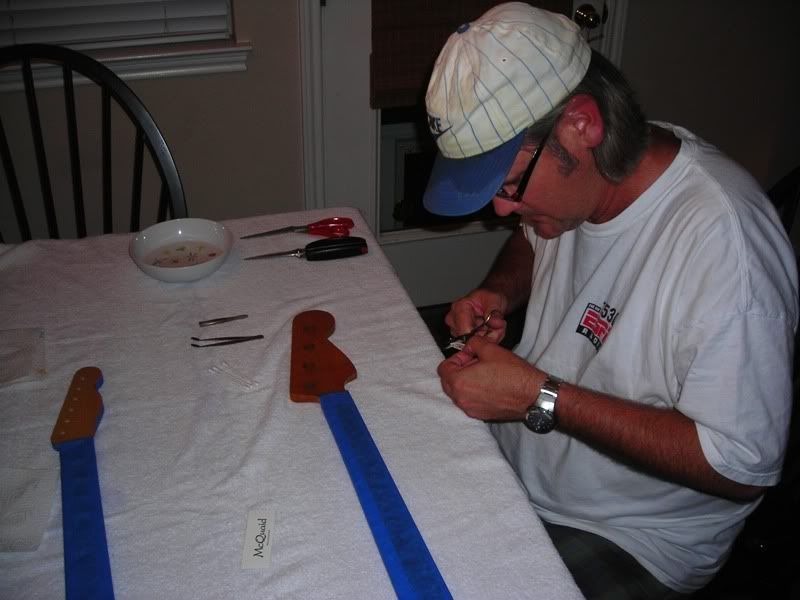 and then applied several coats of lacquer over the headstock to bury them. When I was buffing out the body, I went after the fingerboard with the Meguiar's #4, #9, and #7 that I was using on the body. Here is the final result: