I have taken apart some Schallers on G&L's and MM basses to clean and lubricate the parts. Got pics of the tuners in question?
The MM the shafts were bent and others had corrosion in the ferrules or just needed a bit of realignment.
I took off the string, unscrewed the big screw on the gear, then the tuning post could be pulled out and the gear pulled off. Then the cloverleaf should turn freely. If not you have to remove the tuner body from the rear and address sticking in there.
The Schallers have a small plate that the worm gear spins on that and that has been gummed up as well. You can see that plate on the lowest intact tuner.
See the semi disassembed tuner in the bottom of the pic.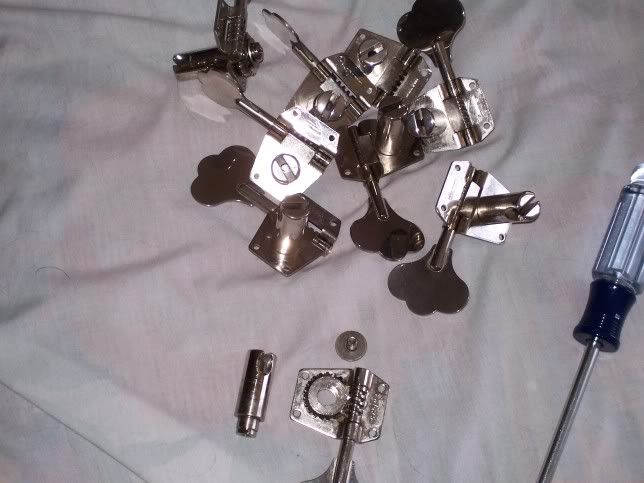 Of course any of that affects the vintage value I bet.
Jim