I've been toying with the idea of upright for a long time, but never got around to it.Then a friend on the Basschat forum got a new 3/4 and hinted he'd let his 1/2 go for a song. He did, and I got my first upright, and a pickup and pre-amp, for $385. No illusions, it's a cheapie, and doesn't sound THAT good (really duff old strings), but playing action is actually very good, so far as I'm able to judge. So far, so good, and I've been noodling away for a couple of months, waiting until now to get some new strings etc, and some lessons.
Cue time-wasting on faceache yesterday morning, and one of my old bandmates tagged me into his frien who was selling an upright. Price, $300, need it gone.
So now I have a slighlty better 3/4, in pinstriped rockabilly white finish! And that included a bow and a stand! No upright to two in eight weeks! We're gonna need a bigger house...
1/2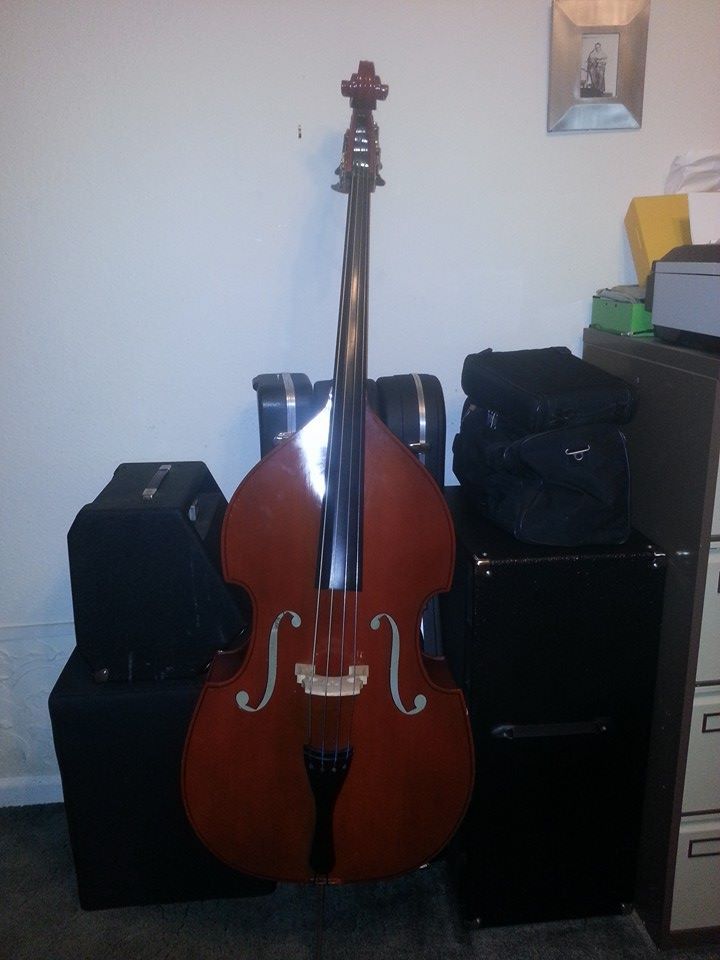 3/4