I'm looking to sell my Lakland US Hollowbody Deluxe. 1.6" neck at the nut, 34" scale, rosewood board w/ birdseye maple dots. Back and sides are mahogany, top is flame maple. This is a true hollowbody - no center block. They thicken the top at the bridge to make it able to attach the bridge. Two Bartolini double coil PUs can run double or single coil.
Asking
$2,300 plus shipping
. Current MSRP is $4,900, so thats well below half of list. Its in very good condition - only real flaw is a chip in the
clear coat
on the headstock about the size of my little fingernail. This is a really special bass with a wonderful voice and drop dead gorgeous looks. Original harshell case is included.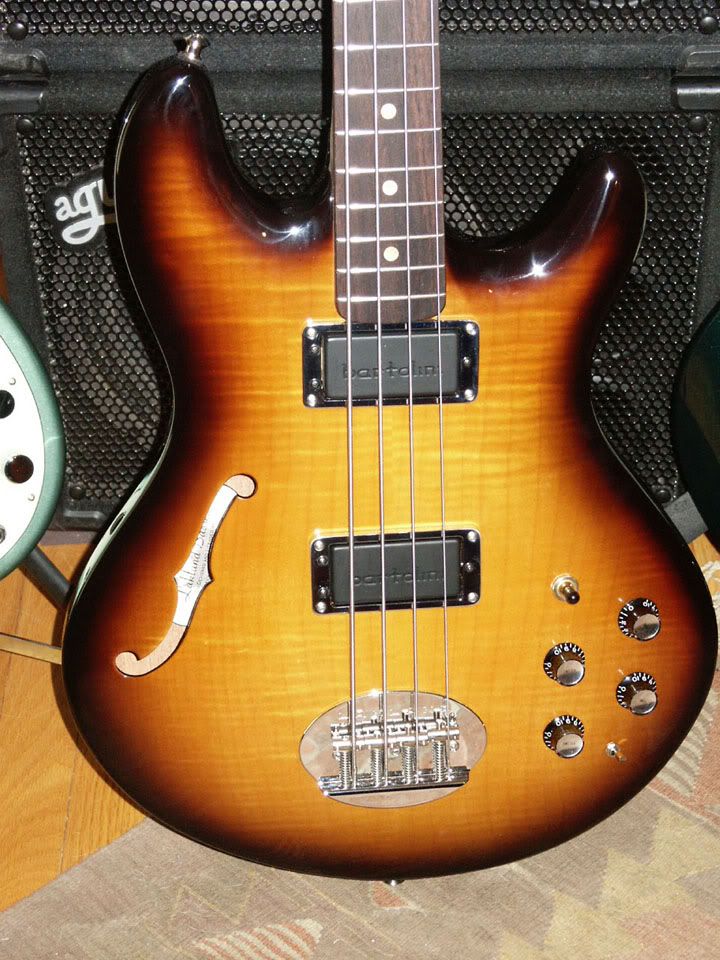 *edit to fix pic links- GB